These Orange Five Finger Running Shoes Rubber Foot Training Shoes Five Toe Shoes are barefoot concept high-performance five finger shoes designed for barefoot sports such as running, fitness and outdoor hiking. When running in five-finger shoes, it can not only support the front of the foot more naturally, but also make the foot muscles exercise in a completely natural way, while providing effective grip and protection on all surfaces.  We also have more colors: black, pink, rose red.

Description:
The feet are free to move and engage the ground naturally, preventing muscle immobility and atrophy.
The sole of the shoe is thin and firm which allows for better proprioception and feedback from the ground.
Minimal or zero heel-to-toe drop, this allows the feet to be in a neutral position which supports a healthy posture and puts less stress on the joints.
The toes are not compressed but have room to spread, leading to better balance.
The stretch fabric upper offers your feet a cool and skin-friendly feel, with an easy slip-on entry.
Elastic Design: Adjust the fit of your water shoes quickly and effortlessly to improve stability, comfort, and non-slip protection.
Enhanced Abrasion-resistant rubber sole designs add traction and stability to wet surfaces allowing you to take on any adventure. These fivefinger shoes are actually ideal for running, hiking, Yoga, traning, not only for beach-wear.
Feature that allows the foot to easily slide in and out of the shoe without socks, thanks to the shoe's utilization of fabrics and synthetic materails.
Features:
Item Type: Five Finger Shoes, Running Shoes, Training Shoes, Hiking Shoes, Toe Shoes
Features: Non-slip, abrasion-resistant, breathable, easy to dry in water, light and durable
Style: Sneakers
Color: Orange
Size: 5, 5.5, 6, 6.5, 7, 8, 9, 10, 11, 11.5
Upper Height: Medium
Heel Height: Flat
Upper Material: Lycra stretch fabric
Lining Material: Micro fiber
Outsole Material: Non-slip Rubber
Occasion: Sports and Casual
Season: Spring, Summer, Fall
Gender: Men, Women
Applicable Sports: Climbing, jogging/long-distance running, outdoor training, hiking, yoga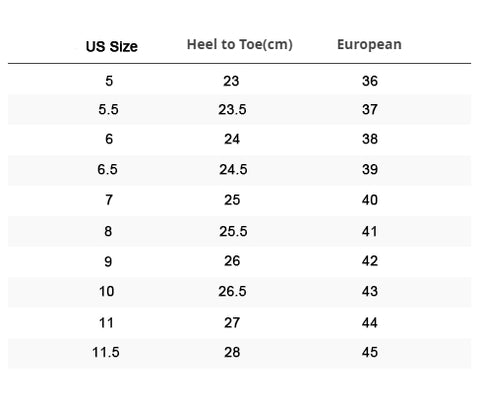 Took a month and half to get to me
Great shoes. Interested in ordering more but the delivery time was so long. I had to reach out to get tracking info.
For the price, you can't beat them.
I purchased these for running/hiking. They are the lowest price five finger shoe here. They arrived a day earlier than expected and they look exactly like the photo, feel like memory foam beneath your feet, and are well worth the money. I got the orange one and they are so cool. Great shoe so far!
Worth it!
The toes don't fit quite as perfect as others I've had but that is my only complaint! I found these were great when riding my mountain bike on some moderate trails because my feet didn't slip off the petals and I was able to adjust my feet as needed. LOVE these shoes!
Feels like you are barefoot
I found the five toe shoes with lowest price here, but they are good quality, I like them.
They are comfortable and definitely imitate the feeling over running barefoot. I really like how it feels like you are barefoot but there is still foot protection while cross training and light hiking. I cannot wait to get a 2nd pair for Yoga.
Perfect for hiking
These toe shoes have become my go-to hiking and trail running shoe. The thing that impressed me the most is that these communicate with you, giving you a new sense of feeling and touch you will never find in a shoe. It is exactly like the difference between puffy mittens and thin gloves. I only wish I had another pair.